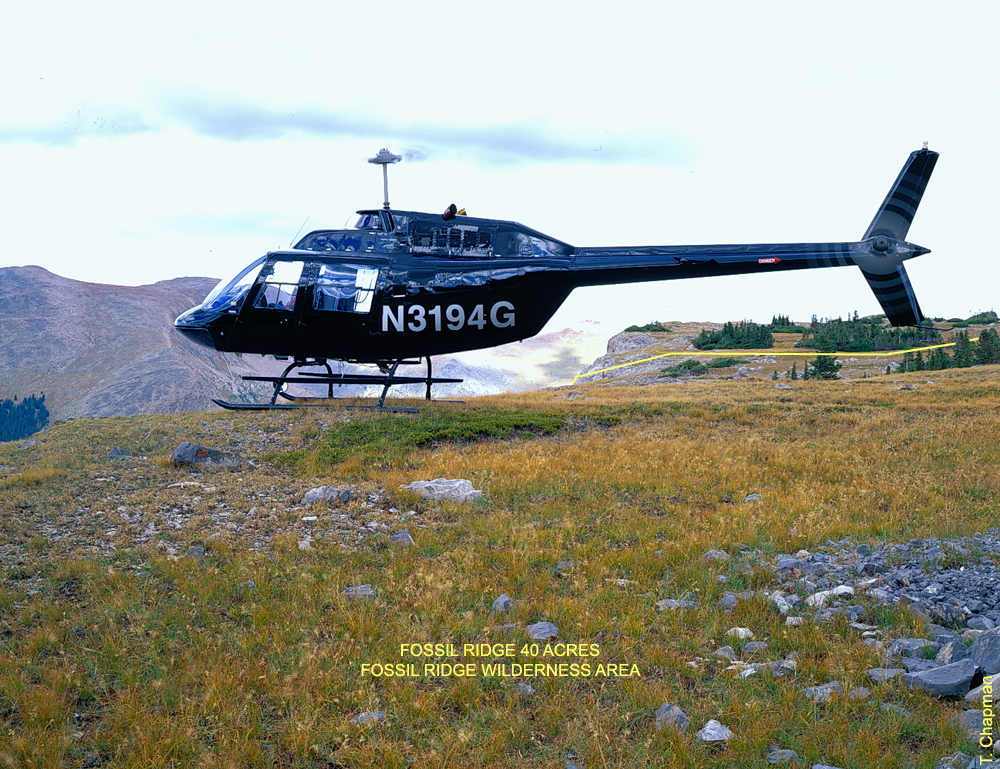 Forty acres in size, this default wilderness inholding (the wilderness boundary was drawn around the parcel) is located high astride Fossil Ridge, peering into a sanctum described in one publication as the "wildest place in Colorado" - - that being the seven mile long Crystal Creek drainage, a tributary of the Taylor River near Almont and Crested Butte, Colorado.

If you jump into this idyllic forested river drainage, you'll have to bushwhack, for there are no human-made trails along the entire length of Crystal Creek. It is believed to be the only drainage in Colorado where there are no human-made trails.




The parcel goes down beyond this cliff to near the valley floor. It was recently surveyed. It has an excellent spring. Birthed from the Homestead Act, this parcel is not a mining claim. It was originally patented for "timber and stone". It contains millions of pounds of a unique quarry stone that was originally on the bottom of an ocean; a beautiful, leather-like, gray stone with fossil inclusions.