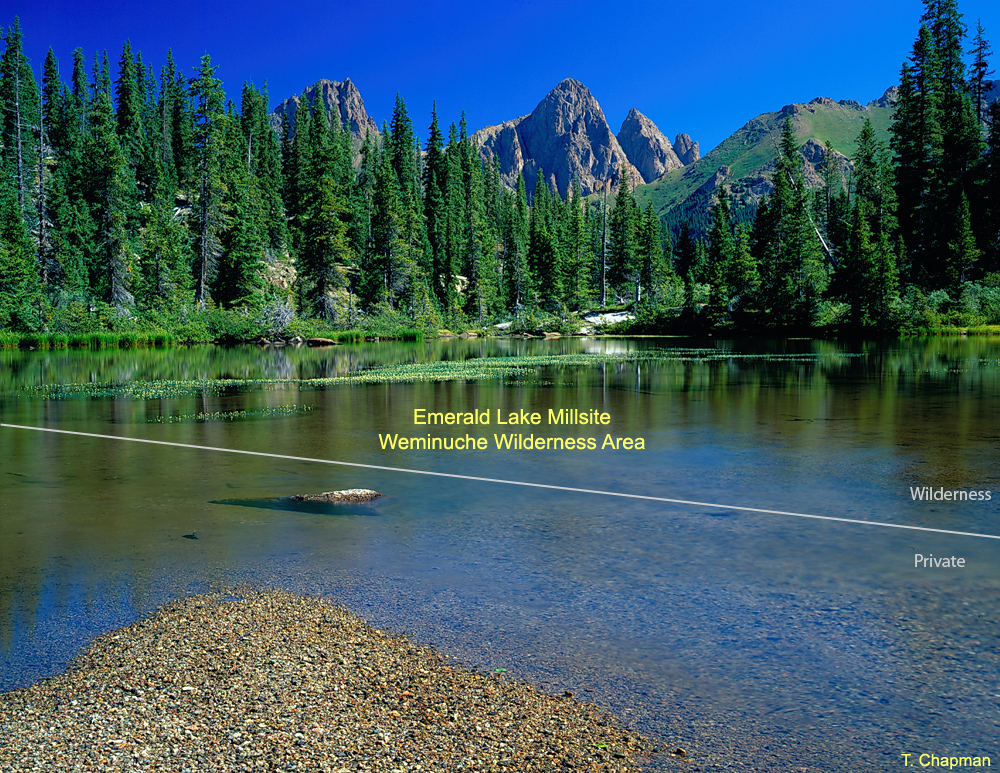 NOTE: This parcel was rated "Extremely High" for aquisition by the Wilderness Land Trust, 10/31/2012

The Weminuche Wilderness Area is Colorado's largest, located in the southwest region of Colorado near Durango. The 5-acre Emerald Lake parcel faces the two namesake signature peaks of the Weminuche Wilderness, Pidgeon and Turret Peaks, residing in the hugely popular New York and Chicago Basin area of Needle Creek.

The previous owner of this parcel, an old-timer from New Mexico who owned it for decades, planned on building a cabin from the old-growth timber on site. Multiple springs exist for potable water. The property was recently surveyed.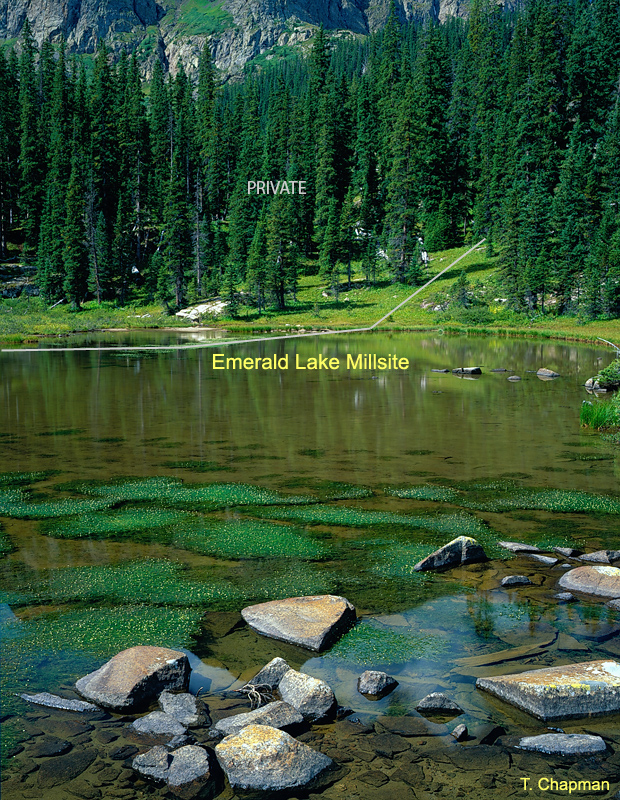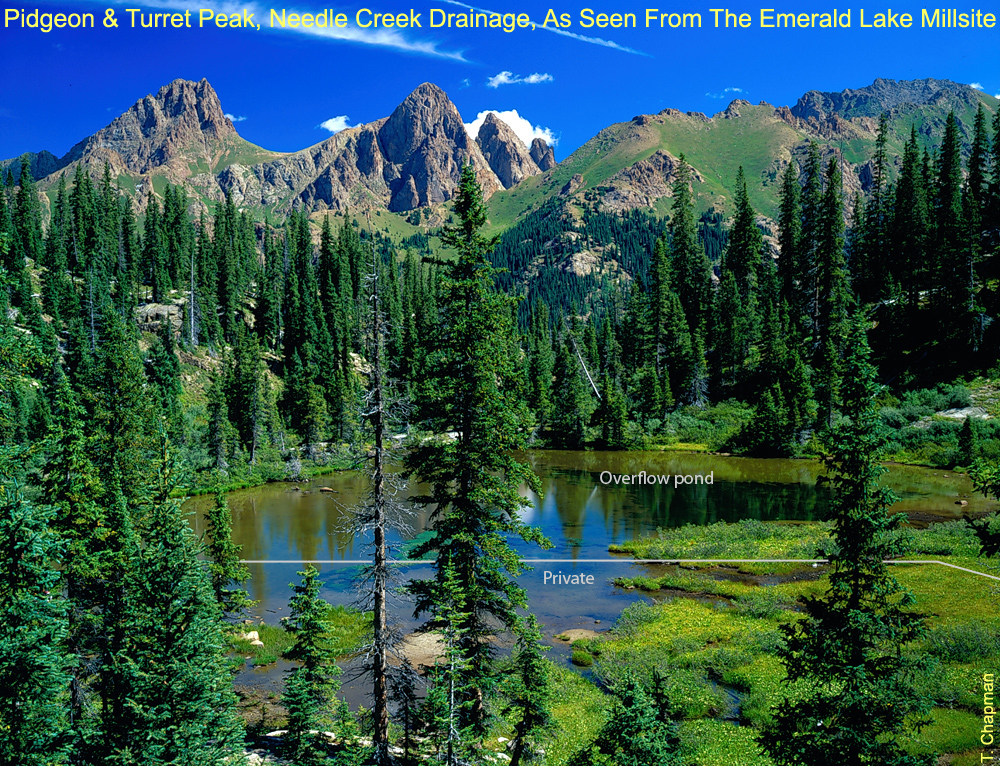 This is the northerly view of Pidgeon and Turret Peaks, from a level bench of private land. The parcel was patented as a "mill site", that is, a site created under the Mining Act of 1862 for purposes of building a mill and ancillary buildings, including cabins, storage buildings and boarding houses. The requirements for a mill site included being a square 5-acre parcel, with abundant trees from which to build the buildings, and flowing water to run the mill. Thus, most mill sites today have trees and water, and are invariably on the best lands, alongside a creek or stream.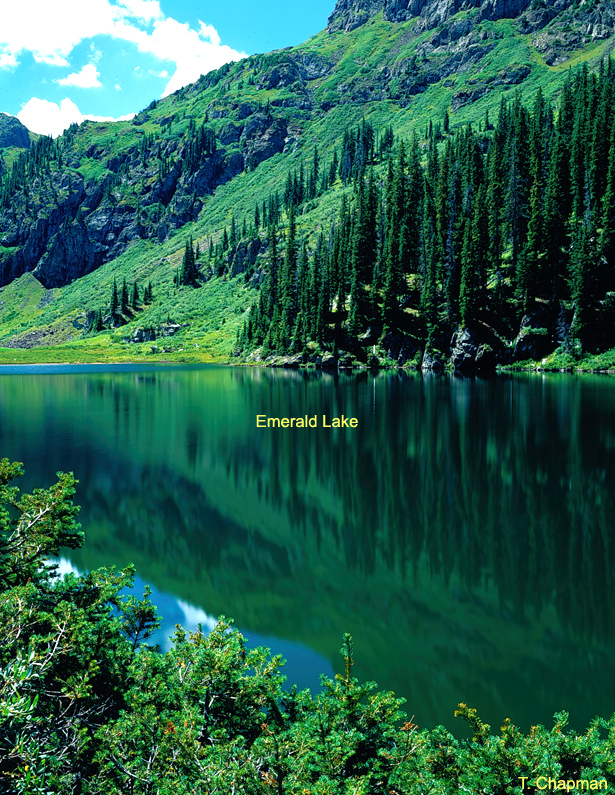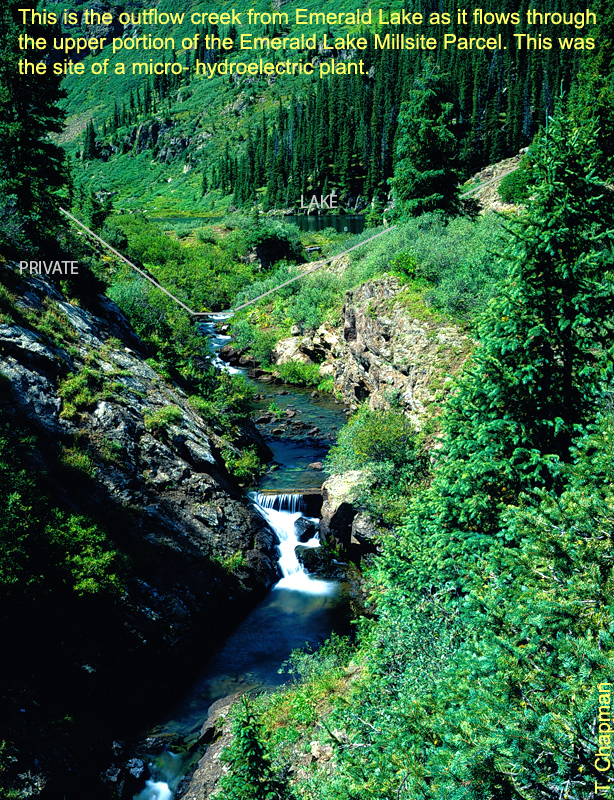 The outflow from Emerald Lake plunges through the property in a rock chute. This parcel was carefully chosen to include this water feature, as it was the key to providing both hydro-electric power and water for milling purposes. The original patent survey contains the words that describe a "dam" that would load the creek into a "penstock" (pipeline). The small outflow creek shown above flows through the property down to the pond shown in the photo below.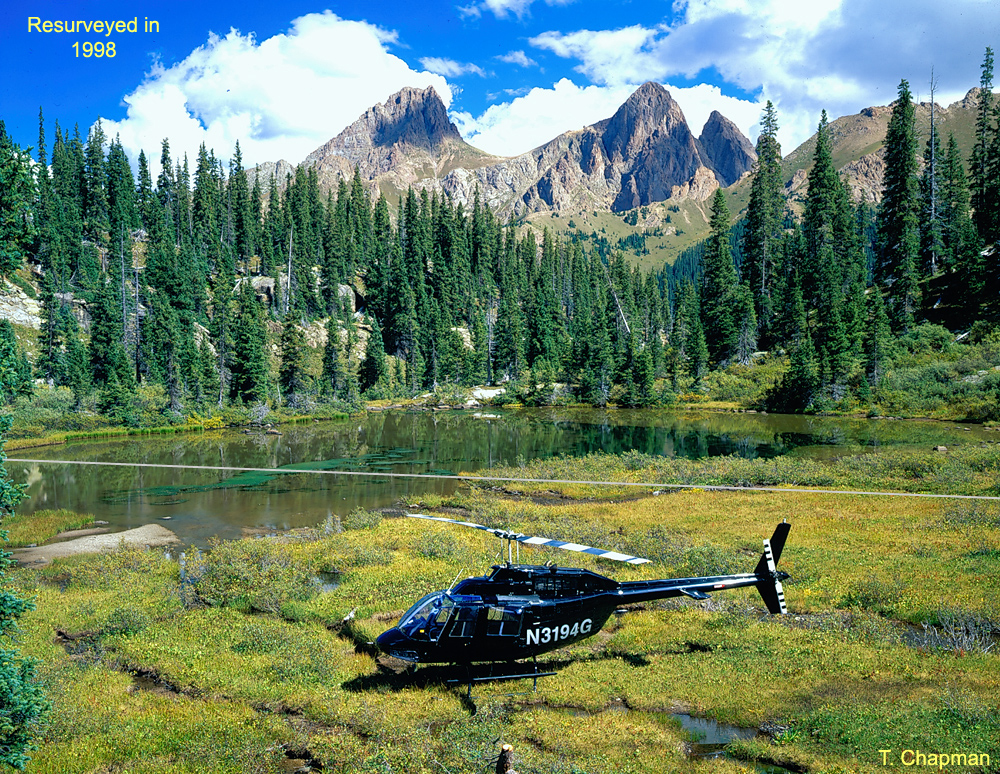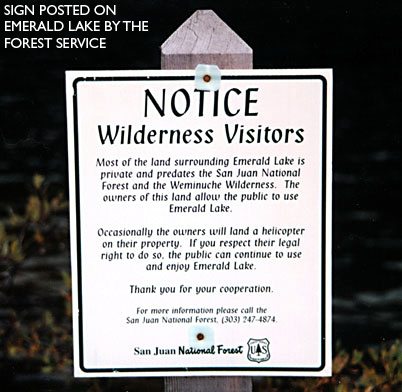 The Forest Service placed this sign on the bank of Emerald Lake acknowledging an adjacent landowner's right to fly into the middle of this wilderness area and land with guests and clients. A guest resort in nearby Durango does just that. They fly-in guests by Bell Jet-Ranger helicopter to a private parcel they own near the lake, whereby the guests get out and picnic and fly-fish.